Elevate Your Business

It's time to take your business to the next level with Sunless Tanning

Why Sunless
Our Brands
The Best Spray Tan Machines in the Industry
About Sunless
All we do is Sunless
Sunless Inc. is the industry leader in the largest growing segment in the tanning industry - sunless tanning.
It's no wonder businesses are turning to Sunless Inc. for all their spray tan needs. In fact, over 18 million Sunless branded spray tans are sold yearly.
Breakthrough Technology

Advanced spray booth technology makes booth operation easy for staff and delivers even, streak-free tans.

High Earning Potential

Become a one-stop-shop for beauty needs and gain a competitive advantage in your market.

Top Tier Customer Support

Our in-house, U.S.-based, Customer Service and Tech Support teams are available to help keep your spray tan business up and running.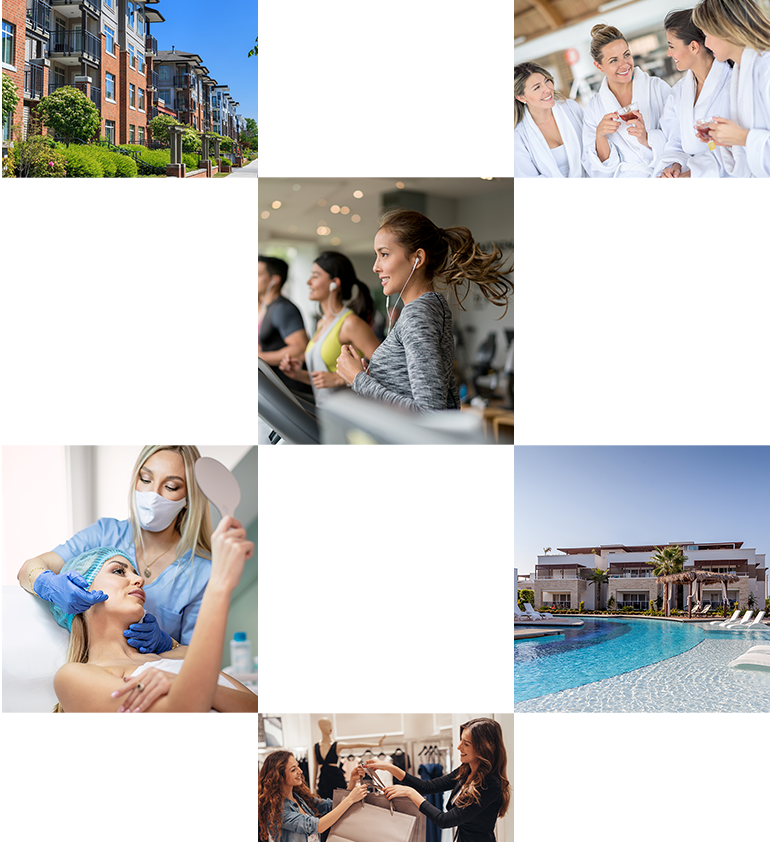 Industries
Versatile and Customizable
It's not just tanning salons that are adding sunless tanning options to their arsenal. A variety of industries are seeing the potential and profiting off the versatile nature of spray tanning.
View Industries Served
Client Testimonials
The Best Spray Tan Machine
Our VersaSpa Pro spray booths live in our Recovery Center. Our members are health conscious and always want to look their best, so the natural ingredients and healthy glow are the perfect complement to their hard work on our fitness floor. Our members typically ask about spray tans as a result of seeing one of our staff member's natural, bronze glow! Once we walk them through their first tan, they're hooked and often make it a weekly ritual.

Laura CasciaroBears Fit – Fitness Center

We cannot thank the Sunless Inc. Business Development Team enough for providing such an amazing two days of training! I have already heard so much feedback from all salons about how valuable the information was. Also, they loved how engaging it was.

Kristi JanewaySun Tan City

For sunless businesses, VersaSpa and Mystic Tan are the only options I would recommend. Both Mystic Kyss and VersaSpa PRO answer unique consumer needs—Kyss is ideal for a younger clientele who want fool-proof application and easy maintenance. VersaSpa PRO provides airbrush results with endless customization options.

Paul HollowellLux Tan

The ease of use, even spray coverage, and heated enclosure drew us to the Mystic Tan Kyss booth. It has been a great addition to our UV tanning salon. It allows everyone to have a great tan. Plus, I love the website with all the training videos for our staff!

Becky LeadinghamThe Branding Shack - Tanning Salon and Boutique

I received the feedback from our different franchises in regard to your training, they unanimously agreed, it was one of the best trainings they have attended. They felt it was informative, motivational, and they loved the sales tips and techniques you illustrated. I cannot thank you enough for your excitement in training our teams.

Monica GolloianiTan

I've enjoyed working with Sunless Inc. Great service and support. The VersaSpa Booth is easy to operate, and the quality of the spray tan solution is excellent. Now we have consistently tan models whenever we need them, with the quality that we desire.

Suzy ShuteNanaMacs Clothing Co.
Client Resources
Curated Client Resources
In addition providing our clients with access to training, marketing and other valuable resources in our user portal, we have built a community of growth driven business owners through our Facebook Group. Join our group to gain access to additional business ideas and networking opportunities.
Join Group
Sunless Inc.

Date Posted

7 months ago

Sunless Inc.

Date Posted

7 months ago

Sunless Inc.

Date Posted

7 months ago
Contact Us
Ready to Learn More? Let's Talk.
We'd love to chat with you about our products and the impact they could have on your business. Fill out the form below and we'll be in contact!