Mystic Spray Tan Booths
Mystic Tan Kyss
The #1 Selling Customizable Sunless Tan
A Mystic spray tan booth is the perfect choice for customers looking to create their own unique, customized sunless look.
With spray tan solutions to transform skin color to a natural tan, bronzers to enhance each tanner's individual skin tone, and seasonal scents to personalize the in-salon tanning experience, Mystic Tan can give your customers the color they are looking for.
Request A Quote
Booth Style, Size, and Hookup
Booth Design
Double Door – Fully Enclosed
Room Size Recommendations
Spray Positions
Automated voice instructions – guide tanners through 2 spray positions.
Easy-To-Use Standing Position Plates – Intuitive spray tanning positions.
Solution Spray & Heating Systems
MagneTan® Spray System – energizes the spray to attract mist to the skin for even coverage over the entire body.
Fixed Pivoting Spray Nozzle – A gentle sweeping spray from the fixed pivoting spray nozzle system ensures complete coverage for all shapes and sizes.
Heating – Blower system pre-heats booth before spray session.
Electrical Connection
Wall Outlet – NEMA 6-15
Power Requirements – System: 208-240 VAC Single Phase, 15 AMP
Plumbing Connection
Drainage – Above or below ground.

The Mystic Tan Kyss booth has a built-in sump pump and just like a washing machine, the water can empty into an existing drain, or travel up or through a wall to get to an existing drain or utility sink. The drain does not necessarily need to be in the same room as the booth.

Water Supply – Cold water supply and standard washing machine hook-ups.
Network Connectivity
Internet – Standard Wi-Fi connection
Warranty
One year warranty on parts and a 90-day warranty on labor.
Extended warranties are available for purchase.
Booth Patent Numbers
6387081, 7462242, 7913938 and 7886684
Related Questions
How Does Spray Tanning Work
The active ingredients in spray tan solution are DHA (dihydroxyacetone) and Erythrulose.
When sprayed on the skin, DHA reacts with the proteins in the skin's superficial layer to form a golden-brown color. Your skin begins to darken 2-3 hours after application and reaches its peak color within 24 hours. The color will gradually fade through natural exfoliation, just like a tan from the sun.
Erythrulose is similar to DHA as an active ingredient because it also produces color on the skin and is a naturally based sugar found in red raspberries. It works in combination with DHA to produce a tan that lasts longer, fades more evenly, and provides natural looking color for all skin types. Erythrulose continues to develop over 48 hours which extends the tan and creates the natural fade.
What solutions should I purchase?
Each Mystic Tan spray booth comes with a Solution Starter Kit to help you get started. The starter kits allow you to try our most popular solution options and decide if they are the right fit for your customers.
The Mystic Tan Solution Starter kit includes a case of Luminous Light, Magical Medium, and Dazzling Dark tanning solution cartridges. You will also receive the Mystic Tan Kyss Myxers to jump-start the customization for your clients. This will include one case of Accelerator, your choice of 3 Bronzers (1 case each), and two 2 Scents (1 case each).
Your Sunless Inc. representative can work with you to help you decide which Mystic Tan and VersaSpa solutions are right for your business.
How many spray sessions can I get from the tanning solution?
Mystic Tan single-use solution cartridges come with 25 bottles per case.
Single-use Myxer Bronzers & Accelerator come 25 per box. Myxer Scents come 50 per box.
What additional supplies are recommended?
The FDA recommends spray tanners use the following items during a session:
Eye protection
Nose Filters
Ear Plugs
Lip Balm
Undergarments
Tanners should cover their hands and feet with barrier cream to prevent discoloration of the nails.
Long hair should be pulled up with a tie or hair net to keep it from covering the neck or back.
The bottoms of feet should be covered with sticky feet or booties to prevent being exposed to the solution.
Sunless Inc. offers a full line of spray tanning supplies to help your customers get the most out of their session. Visit shop.sunlessinc.com to see our full line of spray tanning accessories.
Compare Booths
Increase Your Revenue Potential
The multibillion-dollar sunless tanning industry continues to grow as tanning has become a foundation of the daily beauty regimen, joining the hair, nail, eyebrow, and teeth whitening industries.
Adding a spray tan service can make your business a one-stop-shop for customer needs and give you a competitive advantage in your market.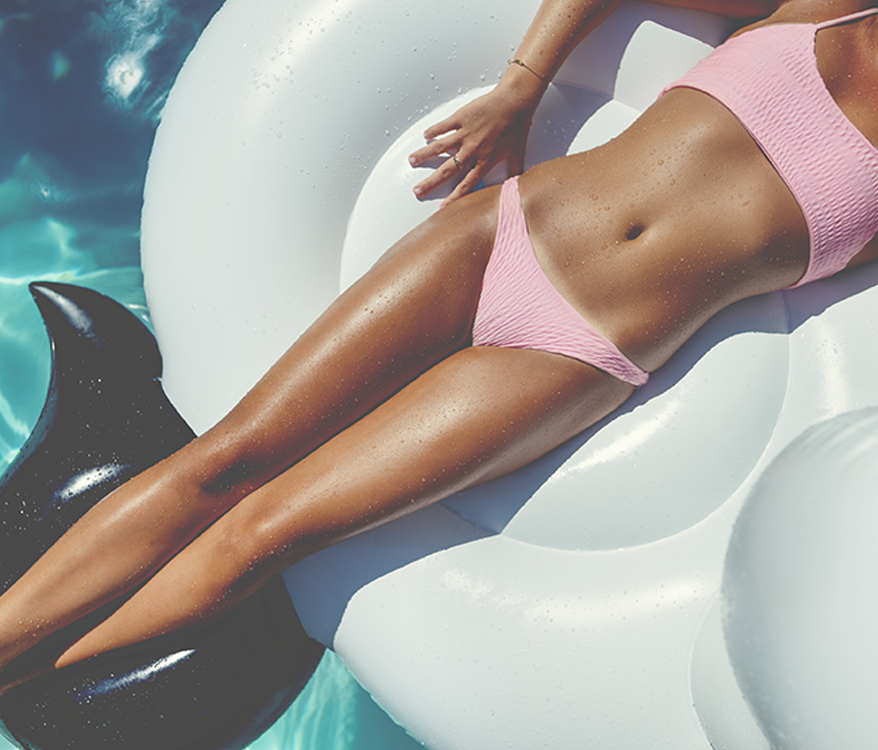 Mystic Tan Solution for the Perfect Tan
Mystic Tan spray tan solutions transforms skin color into a deep, natural tan. No dreaded orange!
All Mystic Tan solution products are formulated with only premium grade, Eco-Certified, and skin pH balancing ingredients. Our solutions feature Tri-Hydration to nourish and hydrate the skin and D-Odor 200™, which virtually eliminates tanning odor.
Mystic Tan solution products are paraben free, gluten free, cruelty free and non-comedogenic (meaning they won't clog pores!).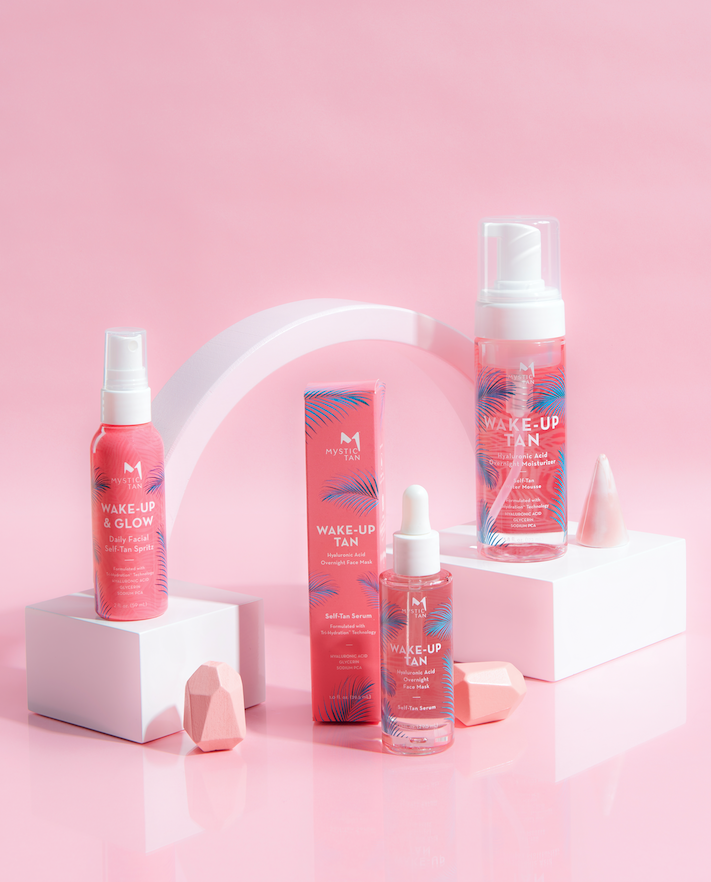 Mystic Tan Products for Retail
Mystic Tan products are a complete line of self-tanning retail options that provide an additional opportunity for upselling. All Mystic tan products are made with the same premium ingredients as our spray tan line.
Instant Self-Tanning
Gradual Self-Tanning
Wake-up Tanning
Skip Prep & Application
Why Tanners Choose Mystic Spray Tan Booths
---
Contact Us
Ready to Learn More? Let's Talk.
We'd love to chat with you about our products and the impact they could have on your business. Fill out the form below and we'll be in contact!